Weston College opens special needs academy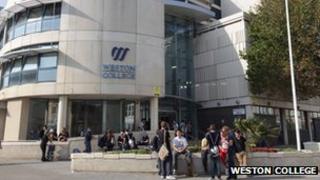 Special needs students in Somerset are set to get practical help from Weston College to live independently.
Over the summer the college will refurbish the 10-bedroom Weston Bay Hotel in time for opening in September.
Jaqui Ford, from the college, said: "The residential element is an essential part of the plan to ensure learners can successfully progress and become more independent."
About 1,000 people with learning support needs study at Weston College.
The new academy will be the first of its kind in the region.
The academy aims to help more special needs students into higher education and eventually build more successful careers.
Once the residential block opens there will also be on-site support tailored to the needs of the students, such as lessons in learning how to budget their money.