Bristol City Council chief executive Jan Ormondroyd stands down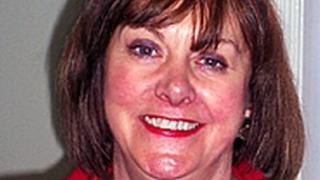 The chief executive of Bristol City Council is to take early retirement.
Jan Ormondroyd is leaving at the end of the month to spend more time with her family, following her partner's recent diagnosis with a terminal illness, the council said.
"The council is a leaner, better-run organisation due to her commitment and hard work," said Councillor Simon Cook, leader of the council.
An interim successor is due to be named on 2 August.
Paying tribute to Ms Ormondroyd, Mr Cook said: "There have been many achievements... from rising educational standards to winning huge transport investments, agreeing new powers for Bristol with government under the City Deal, to winning a cutting-edge reputation as a green city."
The leader of the opposition Labour group, Councillor Peter Hammond, said. "During Jan's time as chief executive, the council has undergone some real political upheaval.
"She will be a tough act to follow."
The leader of the Conservative group, Councillor Peter Abraham, said: "Bristol is perhaps not the easiest council on which to serve as chief executive, but Jan has consistently risen to the challenge."
The leader of the Green group, Councillor Tess Green, said: "As a strong, professional woman, she has provided an excellent role model for women in public life in Bristol."
Ms Ormondroyd said: "I am genuinely sad to be leaving at such an exciting time of change for the city, but am confident I will leave the council in good hands."
The interim chief executive will be in place at least until Christmas, to allow the incoming mayor, elected on 15 November, enough time to decide if he or she would like to recruit a permanent successor and, if so, on what terms.