Lower Severn Vales Levels project boost by HLF fund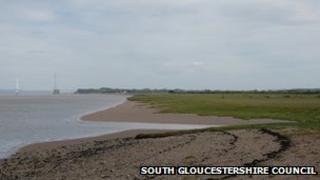 A project to boost tourism and rural skills in the Lower Severn Vale Levels in South Gloucestershire has won a Heritage Lottery Fund (HLF) grant.
South Gloucestershire Council has been given £98,300 for development funding which will build the case towards securing £1.1m from the HLF.
Although funding has been given it does not guarantee the main £1.1m grant.
The Lower Severn Vale Levels covers the foreshore and coastal floodplains from Avonmouth up to South Gloucestershire.
Cabinet member Brian Allinson said: "This is a massive contribution in terms of conservation and in helping people to enjoy and learn about this beautiful yet sometimes forgotten landscape."
Some of the ideas that will be developed for the Landscape Partnership programme include helping schools and community learn more about the heritage and landscape of the levels.
Farming and production of saltmarsh lamb, cheese and cider will also be encouraged in the project.
South Gloucestershire will have about a year to put together its formal bid for the £1.1m grant.