Bristol Labour MP criticises 'draconian' police candidate law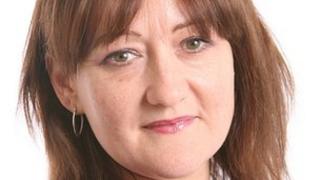 An MP has described a rule that forced a party colleague to quit the race to become Avon and Somerset police commissioner as "grossly unfair".
Bob Ashford, a former Frome councillor, said a crime he committed in 1966, when he was 13, barred him from standing.
Bristol East Labour MP Kerry McCarthy said the legislation was "draconian".
The Association of Police and Crime Commissioners said the law prevented the public from making their own judgements about who was best to serve.
The Police Reform and Social Responsibility Act 2011 disqualifies a person from standing for election for a police and crime commissioner (PCC) if they have at any time been convicted of an offence for which a person could be sent to prison; whether or not they themselves were sent to prison for that offence.
The Labour Party received clarification of the ruling from the Home Office and the Electoral Commission.
Mr Ashford said he was "unhappy" with the circumstances and wanted to apologise to his supporters.
In a statement on his website, Mr Ashford said that in 1966, he was convicted of trespassing and being in possession of an offensive weapon.
He was fined £2,10 shillings for both offences.
'Trivial incident'
Ms McCarthy said: "I don't think even the government realise that this legislation was as draconian as it's turned out to have been drafted.
"The minister said at the time that this amendment to the act came through that it wouldn't stop people people in Bob's position running for police commissioner.
"It just seems grossly unfair to me that what I think anyone would regard as a very trivial incident 46 years ago - he's had a exemplary life since then, he's been very much involved in the community doing youth work, criminal justice system and so on.
"That that would bar him from taking up a role that he's really very suited to.
"The ironic thing is that it wouldn't bar him from becoming home secretary, it wouldn't bar him from joining the police force and becoming chief constable.
"So it seems a bit strange that they've put this provision in the law."
The Association of Police and Crime Commissioners said: "The government's rules on who can stand to be a police and crime commissioner tread a difficult line between ensuring the public can have full confidence in those who will police the police and the need to attract candidates of calibre to these demanding new roles.
"The public may feel that the automatic disqualification of candidates with a juvenile conviction, irrespective of the nature or date of the offence, is flawed; ultimately it prevents the public from making their own judgement about who's best to serve them as a PCC."
PCCs will be elected in 41 areas across England and Wales on 15 November.