Sue Mountstevens runs for Avon and Somerset police commissioner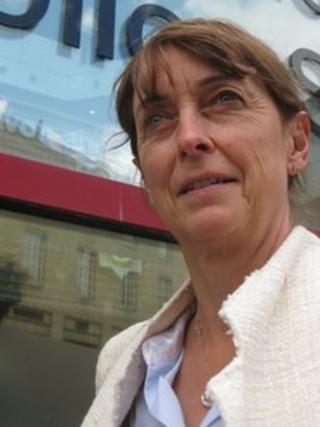 The first independent candidate aiming to be Avon and Somerset's police and crime commissioner has been announced.
Sue Mountstevens, a former director of the Mountstevens bakery chain in Bristol, has said she will run for the new £85,000 post.
She said she wanted to be "the voice of the residents" and felt passionately that the police and residents needed to be protected from politicians.
Four candidates have so far announced their nominations for the post.
'Strings pulled'
The three to previously announce their candidacy were Pete Levy (Liberal Democrats), John Savage (Labour) and Ken Maddock (Conservatives).
Police and crime commissioners will be elected in 41 areas across England and Wales on 15 November.
Ms Mountstevens said: "Only I have the experience, commitment and - critically - the freedom to deliver the right policing for the residents of Avon and Somerset.
"I feel very passionate that the police and the residents need to be protected from politicians, particularly politicians who can have their strings pulled by national government."
She also said she wants to give victims "a much louder voice" and said she had the experience to make that difference.
Ms Mountstevens, who has spent 15 years as a magistrate and also been on the Avon and Somerset Police Authority, will pay her own campaign costs and the £5,000 deposit needed.