NHS Blood and Transplant centre to reopen after floods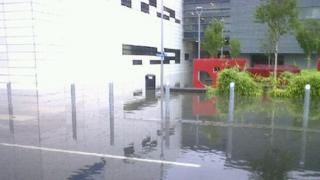 Processing of blood products at the NHS Blood and Transplant centre in Bristol is expected to resume next week.
The centre, covering the Midlands, the South West and part of the South East, was closed because of flooding on Monday.
Other sites around the country were able to take the stocks of blood to continue to supply local hospitals.
Specialist cleaning procedures are currently under way at the site, a spokesman for the centre said.
"Work is continuing at NHSBT's Filton Centre to enable operational activity to recommence," said John Kirkwood, Centre Manager NHSBT.
"Some laboratories on the first floor of the building are already operational and it is anticipated that blood processing will start again sometime next week."