Victoria Park school blogger threatened with legal action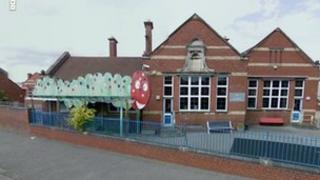 An anonymous blogger has been threatened with legal action by a council over a series of criticisms of a school in Bristol.
The parent has written about mixed-age classes and how contracts were awarded at Victoria Park school in the Bedminster area of the city.
Bristol City Council claimed the blog made "unfounded allegations" about members of staff at the school.
The legal threat was made in a letter to the parent, the council added.
A spokeswoman said the authority "can instruct legal action to identify the author to remove any defamatory comments if necessary".
In the blogger's latest post he said the council had offered the chance of mediation to resolve the dispute.
But he added that new posts to the blog, which was started in July, would be suspended while this took place.
"We cannot ignore threats of legal action from the city council," the blogger added.
When the BBC contacted the school it referred calls back to the council.