Aaron Burgess' memorial fund stolen from youth club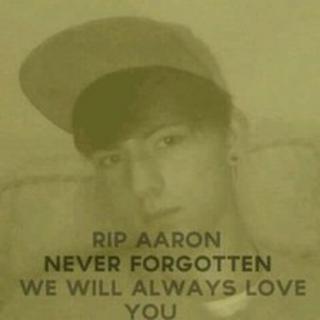 Money raised by friends of a 14-year-old boy who drowned in a swimming accident has been stolen from the youth centre he attended.
Aaron Burgess, of Longwell Green, died after getting into difficulty while swimming in Saltford Weir on 24 July.
More than £600 raised through sales of wrist bands and donations was taken from Hanham Youth Centre.
"It was going well and they were making a lot of money so it's upsetting," said Connor, a close friend of Aaron.
The teenager's father, Jay Burgess, said the break-in at the centre was discovered on 24 December which would have been Aaron's 15th birthday.
"I was devastated when Connor rang to tell me," said Mr Burgess.
"If anybody knows anything about it would they please contact the police and I'd be really grateful," he added.
The safe containing the money raised for Aaron together with funds owned by the club had been broken open and the contents taken.
"We'll be strong and together we'll work out a way of raising the money back," said Arran Bees, manager of the youth club.