Aaron Burgess Saltford Weir death was accidental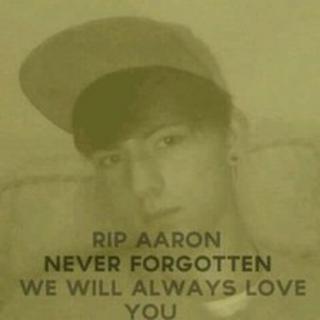 A teenager who drowned in the River Avon was encouraged to slide down a weir, an inquest heard.
Aaron Burgess, from Longwell Green, was swimming near Saltford Weir, between Bristol and Bath, when he got into difficulty last summer.
The 14-year-old disappeared beneath the surface and, despite desperate efforts by friends to save him, his body was found six hours later.
Avon coroner Maria Voisin recorded a verdict of accidental death.
Following the inquest Aaron's father, Jay Burgess, said more needed to be done to improve safety at the weir.
The court heard the Sir Bernard Lovell School student was among a group of teenagers cooling off in the water on July 24 - one of the hottest days of the year.
'Shouted for help'
Det Sgt Marc Hathway, of Avon and Somerset Police, told the inquest a number of older teenagers had encouraged Aaron to use the weir as a slide.
Aaron had volunteered to go down the weir first, before slipping under the water.
He re-surfaced and shouted for help, but as one of his friends attempted to come to his aid, he got into trouble as well, and had to make the decision to leave him.
Aaron's best friend Connor Wiltshire and passer by Joe Stevens tried to use a dinghy to rescue him, but the teenager went under the water for the last time and did not resurface.
His body was recovered by a police diver at 23:30 BST, almost four metres under the water.
The Canals and River Trust (CRT) legally hold health and safety responsibility for the lock and part of the weir.
The inquest was told they had not put any life saving equipment at the site because they deemed it "not necessary".
Tony Stammers, the Health and Safety Officer for the trust, also said they could not put up a fence, as this could cause problems of flooding, if debris was caught in it.
But Ms Voisin said she would order a report by the CRT into further health and safety measures.
Speaking after the inquest father-of-three Mr Burgess, 39, said: "I think that they could put a piece of fencing to stop children, or to deter children or adults from walking along the weir.
"Somebody that I know saved somebody six weeks before Aaron passed away, so I think they could have done more within those six weeks."
Following Aaron's death his family put two life rings at the weir with another one provided by the CRT, alongside a sign warning people not to swim in the river.