Oldbury Power Station defueling of reactor one begins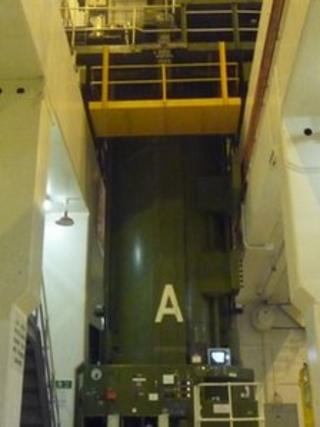 Defueling of the most recently decommissioned reactor at Oldbury's former power station has begun.
Reactor one was shut down in February 2012 after 45 years of operation.
Defueling can take years as hazardous gases, chemicals and spent fuel are removed from the reactor and the fuel elements transferred to cooling ponds.
The same process began last year on reactor two - Oldbury's first reactor to be shut down, in June 2011 - and is now more than 16% complete.
The Nuclear Decommission Authority has previous described defueling as a "complex, lengthy process" and said that spent fuel contained 99% of a site's radioactive inventory.
Oldbury's site director, Mike Heaton, said: "There are over 25,000 elements in the reactor, so this is a major step forward towards decommissioning the site, but there is a long way to go."