Public consulted on former Blackberry Hospital site plans in Bristol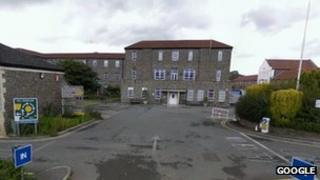 A public consultation has begun to decide the future of a former hospital site in an area of Bristol.
The old Blackberry Hill Hospital site in Fishponds is owned by the government's Homes and Communities Agency (HCA).
It has chosen developers Linden Homes and Curo to deliver a plan for 300 homes on the site.
A series of workshops is being held in the Vassall centre in Fishponds until Monday for people to give their views.
A HCA spokesman said it is keen for local people to get involved and "help shape" its vision for the scheme.
He said: "It is anticipated that the proposed development will support the regeneration of the area by unlocking around £60m in private investment and creating nearly 60 new jobs."
Mark Logan, of the Greater Fishponds Area Neighbourhood Partnership, said: "The Blackberry Hill Hospital site is a valuable public asset which needs to be put to good use for the benefit of the existing and proposed residents, workers and visitors to the area."