Bristol mayor George Ferguson in coffee dousing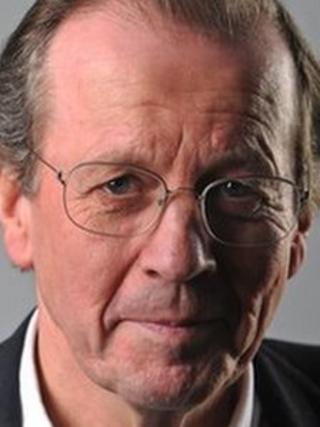 Bristol mayor George Ferguson has had a cup of cold coffee poured over his head at the Bristol Anarchist Bookfair.
Mr Ferguson tweeted to his 9,700-plus followers that he had been "roughed up" at the Trinity Centre event but that it was "all in a day's work".
He said he had had heated conversations with some people, and was pushed to the ground when he offered to shake the hand of the man who poured the coffee.
Mr Ferguson has no plans to report the matter to Avon and Somerset Police.
The fair's organisers, who personally invited Mr Ferguson to the event, said they "didn't get the wind of what happened with the mayor until after he had left."
'Suddenly drenched'
Mr Ferguson, who became the city's first directly elected mayor last year, told BBC Radio Bristol: "[I was] welcomed at the gate and, of course, even before I'd got in the door I was caught by loads of people wanting to argue with me about everything that I'm to blame for.
"I had some good conversations with lots of people, and generally it was a really lively, great atmosphere.
"But there were one or two people, including one who was arguing with me by the door, who when I went in said 'I don't think you're welcome here'.
"Then suddenly I was having a very good conversation and I suddenly felt I was drenched.
"You know, I didn't see anyone pouring a carton of coffee all over me. It wasn't hot, I wasn't at all burnt.
"Somebody tackled him and they started to try and get him out, and I said: 'Look, let's shake hands. I don't think that's very sensible.'
"And he shouted, 'I'm not shaking hands with you' and suddenly I found myself on the floor."
Mr Ferguson, who stood as an Independent in November's mayoral election, said he was slightly bruised as a result of the attack but basically unhurt.
He added that it was "surprising" it had taken five months for somebody to pour something over him.