Queen's Birthday Honours: Knighthood for Eric Thomas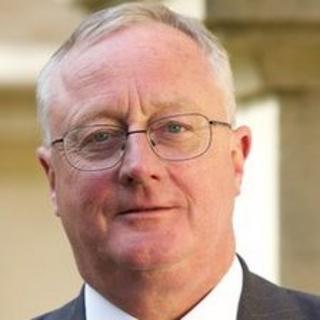 The University of Bristol's vice chancellor has been appointed Knights Bachelor in the Queen's Birthday Honours list.
Prof Eric Thomas, the university's academic leader and chief executive, is also president of Universities UK.
Stephen Glass, Prof Jenny Donovan and Anna Southall are among a number of others appointed OBE.
Charity fundraiser Carole Ashmore and St John Ambulance member Dr Robert Heath have both been appointed MBE.
Sheila Bunt has been awarded the British Empire Medal for services to music in Bath.
The Rev Elspeth Desmond, Gerald Foley and Lionel Harrison are also due to receive the BEM.
Among those receiving the CBE, Mr Glass, who works for the Ministry of Defence, has been recognised for services to arms and defence equipment sales.
Prof Donovan, who is a professor of social medicine at the University of Bristol, has been recognised for services to social medicine.
Where as Ms Southall has been recognised for public and charitable services in the city.