North Somerset youth cuts: Final court appeal heard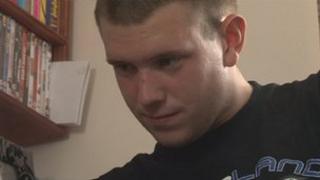 A bid to reverse North Somerset Council cuts to its youth clubs is being heard in court for the final time.
There was widespread opposition last year when the authority cut funding and a legal challenge was launched on behalf of Aaron Hunt, 22, from Banwell.
A High Court judge ruled against Mr Hunt last July but he was then given permission for a further appeal.
Mr Hunt's lawyers claim the authority broke the law but the council insists it acted legally to save money.
In 2011 North Somerset Council ordered cuts of 70%, which effectively ended its dedicated youth service.
The move was designed to save money, but the ensuing legal battle has so far cost the authority some £75,000.
Three Court of Appeal judges in London must now decide whether the earlier hearing was right to rule the council's actions were legal.
Mr Hunt, who suffers from learning difficulties and has attention deficit hyperactivity disorder (ADHD), should find out their decision within weeks.
He used to attend the Weston Youth Club on the Bourneville Estate but, since the changes, now attends a youth club at Oldmixon in the town.