Hallen man taken to hospital after explosion at house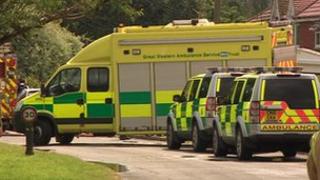 A man has been taken to hospital and another has been treated at the scene after an explosion at a house in South Gloucestershire.
The incident, at a property in Moorhouse Lane in Hallen, happened between 13:00 and 14:00 BST.
There is no information yet as to the condition of either of the men.
Avon Fire Service has sent an investigator to the address but said it was too soon to say whether the explosion was suspicious or not.