Bristol magistrate Tim Marter 'to step down' down after conviction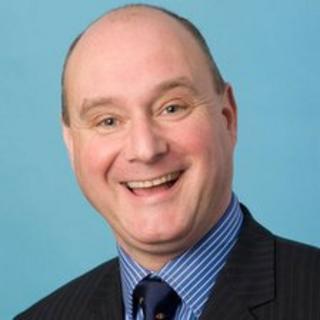 A Bristol magistrate who was fined £300 for breaching the terms of his firearms licence says he is going to step down from the bench.
Tim Marter was found to be in possession of too much ammunition when police visited his Banwell home.
Swindon Crown Court heard Marter had taken the ammunition "as a favour" from a pub landlord last December and he intended to dispose of the rounds.
His firearms licence was revoked and he was also ordered to pay £300 in costs.
'Heavy responsibility'
Representing him, Dean Armstrong QC argued that he was a man of "impeccable character" and that he was doing a "favour" to a constituent while representing his rural community.
Sentencing him Judge Euan Ambrose said: "You have lost a good deal but a lot was expected of you.
"The granting of a firearms licence allows you to hold items which are dangerous and you are under a heavy responsibility to look after them."
The court was told rather than taking the bullets to a dealer Marter put them in his firearms cabinet intending to dispose of them at a dealer later in the week.
He said his attention had been elsewhere as he was going through a break-up with his wife.
The extra ammunition took him 110 rounds over the limit allowed by his licence.
When police visited his home his guns and ammunition were seized.
At an earlier hearing Marter, who is also a North Somerset Conservative councillor for the Banwell and Winscombe constituency, pleaded guilty to possessing ammunition.