Becky Godden law change petition backed by One25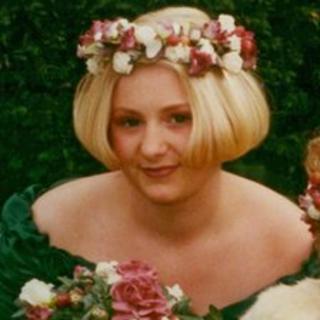 A charity has backed calls for a law change after a man escaped prosecution for murder because police did not follow the correct arrest procedures.
One25 reunited Becky Godden with her mother 10 years ago after she went missing from home in Wiltshire.
But two years ago, taxi driver Christopher Halliwell led police to her body which was buried in a field.
Because officers did not read him his rights or give him access to a lawyer he never stood trial for her death.
Halliwell is currently serving life for murdering another woman, Sian O'Callaghan, who he kidnapped and murdered. Her body was left in a remote location in Oxfordshire.
Following his arrest for this murder he told detectives that he knew the location of a second body.
He was not taken to a police station to be read his rights by Det Supt Steve Fulcher, which meant the arrest was in breach of the Police and Criminal Evidence Act.
"We're talking about a senior police officer dealing with a criminal and a split-second decision made to recover a body," said Karen Edwards, Miss Godden's mother.
"If [Halliwell] had been taken back to the police station he would have been given right to remain silent so it could have been anyone in that grave.
"In my eyes Steve Fulcher did the right thing."
An e-petition started in November called on the government to urgently review Code C of the act, the code of practice for the detention, treatment and questioning of persons by police officers.
"Pace needs to be amended - it's 30 years old - how many other bodies are out there because police followed procedure?," said Mrs Edwards.
Bristol charity One25 - which helps women street workers get out of addiction - had encouraged Miss Godden to talk to her mother.
"We knew Becky in the last year of her life and she was getting things back on track," said Josie Forsyth from the charity.
"She talked about Karen and wanting her family to be proud of her.
"[Halliwell] could have killed others and their families will never know.
"They could be ringing One25 asking us, 'have you seen my daughter?'"
The petition, which ends on 6 November currently has some 4,000 signatures. It needs 100,000 before it can be discussed by Parliament.
"He's robbed me of so much - I never want another family to have to go through what we've been through," said Mrs Edwards.