Lewis Clarke recognised by Guinness World Records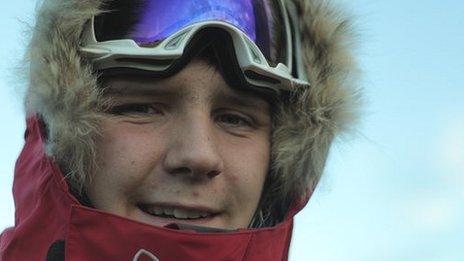 Lewis Clarke, from Bristol, spent 48 days completing a 700-mile (1,100km) route inland from the Antarctic coast.
The teenager endured temperatures as low as -40C (-40F) and winds of up to 120mph (193km/h) during the trek.
Guinness World Records has invited Lewis to accept a certificate at its London Office.
A spokesman from Guinness World Records said the teenager was "inspiring to people all around the world".
"I'm glad that we can recognise him," he said. "Lewis has proved himself more than worthy of a spot in our books."
Related Internet Links
The BBC is not responsible for the content of external sites.