HorseWorld closure plan 'ignores staff concerns'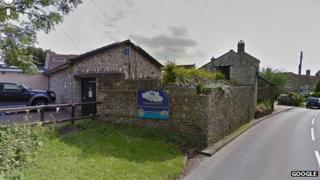 A cash-strapped horse welfare charity has "jumped the gun" by announcing it will shut its visitor centre, a union has claimed.
HorseWorld in Bristol said a fall in donations and rising demand for its services meant it had to take action.
But Rowena Haywood, of the GMB union, said the announcement had left few options for the centre's staff.
The Whitchurch-based charity said it had consulted its 62 staff members and no redundancies had yet been made.
'Not listened'
Last year the charity's plans to build 125 homes and a new £7m visitor centre on green belt land were rejected.
Ms Haywood, who is meeting staff members later, said: "Once they have announced they are closing the visitor centre there isn't really anywhere else for around 18 or 19 staff to go.
"I think what the staff feel, and that's right across the board, is that the charity has just not listened to them.
"[The staff] had in fact come up with proposals to keep the centre going and I think they feel basically the charity has taken its bat and ball away as they didn't get the planning permission on the green belt land."
The charity's trust denied the claims, highlighting that one idea being explored for the future use of the visitor centre was put forward by staff as part of the consultation.
The idea would "utilise the land, facilities and highly skilled equine staff located at the visitor centre to help address the widening equine crisis in the UK", said the trust.
The centre will close on Friday.