Jake Thompson lorry death: Parents anger over driver acquittal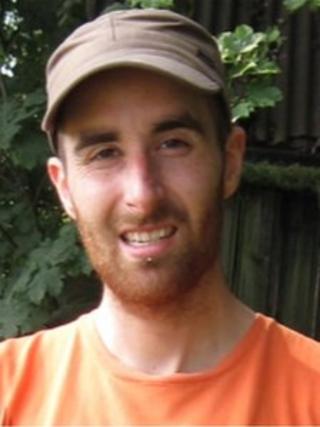 The parents of a man killed when he stepped into the path of a lorry in Bristol feel "deceived and let down" by the police and court system.
John and Janet Thompson's son Jake, 27, died after he was struck by a lorry driven by Paul Vowles at a pedestrian crossing on the A37 in May 2011.
In a trial at Bristol Crown Court a jury was told to acquit Mr Vowles of causing death by careless driving.
Avon and Somerset Police said it was "disappointed" in the verdict.
The instruction was given by the judge who ruled there was no case to answer.
In a statement, Mr and Mrs Thompson said they had to "fight every step of the way to make the police play the role it should have done from the start, and bring Jake's case to court".
The Crown Prosecution Service said at the time of the accident there was not enough evidence to bring charges against the driver.
'Bitter blow'
However, the case was reopened in December 2012 and Avon and Somerset Police investigated the conduct of four officers who worked on the case.
Police said no misconduct was found but "clear areas of poor performance" were recognised, and the men "received advice" about their conduct.
The circumstances leading to Mr Thompson's death were also reinvestigated.
In the subsequent trial, the court heard that Mr Vowles' vehicle was travelling at 38mph in a 30mph zone, before he swerved to avoid Mr Thompson when he had stepped into the road at the pedestrian crossing.
Mr and Mrs Thompson said the judge's decision to instruct the jury to acquit Mr Vowles was a "bitter blow".
They said: "How the judge could determine that the jury could find that a speeding 13.5 tonne lorry was careless driving, but such careless driving was not a causal factor in our son's death, we will never understand."
Superintendent Paul Richards, of Avon and Somerset Police, said: "Whilst we are disappointed in the verdict, we clearly respect the judgement of the judge in this case."
Supt Richards said he "extends his apology" to Mr and Mrs Thompson for the conduct of his officers in the initial investigation, and his sympathy for the loss of their son "in such tragic circumstances".