Bristol kerb crawlers warned as police tackle prostitution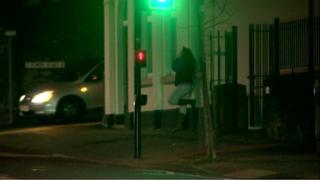 Kerb crawlers in Bristol risk being "named and shamed" after police launched a new crack down on street prostitution.
It comes after more than 100 complaints from people living in the Fishponds and East Park areas over the last year.
Around 30 prostitutes regularly work the area, Avon and Somerset Police said.
The force said the area has become notorious and warned kerb crawlers could be liable to a £1,000 fine.
Sgt Emma Slade, part of the initiative called Operation Bowler, said they could also face being disqualified from driving.
"They could even receive an anti-social behaviour order and the fall out from that can be massive," she said.
However, the force accepted the operation may result in the problem moving to another area.
"We're under no illusions that we can solve the problem of on-street prostitution with a police-led operation alone," a spokesman said.
"With 99 per cent of street sex workers addicted to Class A drugs and/or alcohol and 80 per cent of them homeless... we ensure all street sex workers know about charity One25 and the Bristol Drugs Project."
Gill Nowland, of One25, said it was projects like that, which help women "access treatment and find somewhere safe to live and escape from abusive relationships", that will eventually help tackle prostitution.
"If the men are targeted they may just move the problem on, but we will continue to support the women," she explained.
"They are not there because they chose it - it is a choice made out of no choice."
One former prostitute Kay, who spoke to the BBC, said support like this can be life-changing.
"Prostitution funds desperation and heartache...it takes mothers away from children and it ruins lives," she said.
"I spent 23 weeks in therapy... and I haven't looked back - I've been four years clean this year.
"My life today is so, so different to what it was."