Bristol Downs 'Hayward' historical title may return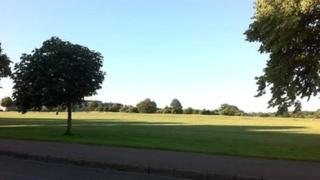 A historical title for the ranger responsible for the Downs in Bristol could be restored when the parks maintenance team is restructured.
Up until 1861 the area was overseen by "the Hayward" who became known as Downs Ranger when the city bought the land.
The current ranger leaves next week, prompting fears from community groups he would not be replaced.
But the council said although the staffing "set-up" would change, the service would stay the same.
The suggestion to reintroduce the 19th Century name was made at a meeting about the future management of the Downs.
Clifton and Durdham Downs are owned by the Downs Committee, comprising the city council and the Society of Merchant Venturers.
'Very constructive'
Councillor Peter Abraham of the Downs Committee said: "I really hope we could reintroduce 'the Hayward' as the title.
"I'm sure it would appeal to the public and it's befitting to the status of the Downs and the love the people of Bristol have for it."
Anthony Brown, master of the Society of Merchant Venturers, said the meeting had been "very constructive" and that the "high quality" of maintenance on the Downs would continue.
Bristol City Council is currently undergoing a major restructuring which will see the loss of 800 jobs over the next three years.
The current ranger has taken voluntary severance as part of this process and leaves on 26 March.
A council spokesman said the loss of the ranger did not mean "a loss of protection" for the "wonderful open space".
Mr Abraham said: "The situation has most certainly been rescued."