'Buzzy' Bristol one of best cities, according to Sunday Times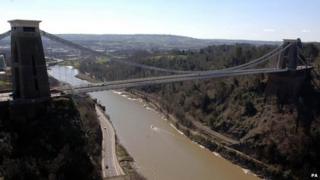 Bristol has been deemed "one of the best cities to live in Britain" thanks to its "decent schools" and "buzzy culture".
The accolade comes in The Sunday Times's Best Places to Live in Britain - which profiled all 64 cities in the UK.
Bristol emerged as the best city, praised for its low unemployment rates and "beautiful housing stock".
The paper also mentioned its night life and access to "fantastic countryside".
The paper is continuing its rundown of the best places to live in the UK, having last week named Skipton in North Yorkshire as the most desirable location for homeowners.