Bristol residents ask for an extension of parking zone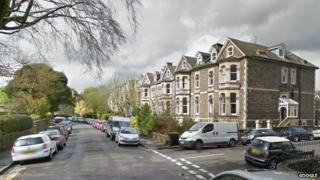 People living on three roads in Redland are urging Bristol City Council to extend Residents Parking Zones (RPZ) to cover their properties.
Residents on Durdham Park, Westmoreland Road and Iddesleigh Road claim parking will become "impossible" if RPZ is introduced in the rest of Redland and Cotham.
They claim 80% of people living on the roads want RPZ.
The council said changes would only be considered at a six-month review.
Residents' spokesman Kevin Whitston said: "Parking in these streets is already difficult enough."
'Good faith'
Mr Whitson claimed traffic problems in the area are caused by parents dropping off children at schools on Durdham Park and commuter parking.
Mr Whiston said although RPZ zones are not wanted elsewhere in the area, "for them the solution is really very simple".
"If people in Westbury Park and around Metford Road don't want residents' parking that's fine. Just extend the scheme in Cotham North across Redland Hill to include us," he said.
However, Redland Councillor Fi Hance said the council "acted in good faith" when it reduced the proposed RPZ after "residents north of the the common overwhelming rejected the scheme".
"Now, six months down the road people say they are not happy," she said.
"During the consultation period, six-to-one people across Redland were against the scheme."