Nirmal Gill had investigators watch wife before she was killed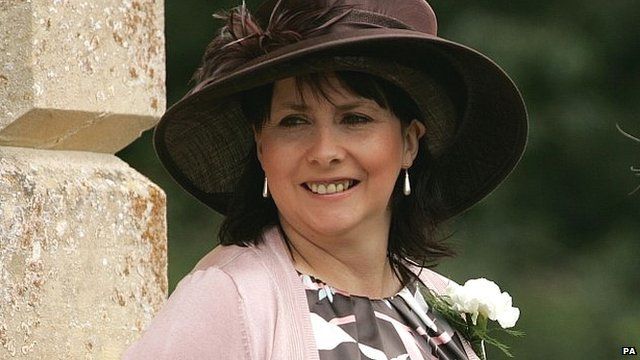 A former soldier accused of battering his wife to death with a dumbbell has told a court how he hired a private investigator to watch her.
Nirmal Gill is accused of murdering Rosemary Gill at their Bristol home last July after uncovering her affair.
Bristol Crown Court heard Gill paid for a team of private investigators to carry out surveillance and fit a tracking device to her Audi car.
Mr Gill, 49, admits manslaughter but denies murdering the mother-of-two.
It is alleged the firm relayed Mrs Gill's location to her husband, who discovered she was having an affair with her ex-husband.
Three days later Mr Gill, from St Werburghs, allegedly carried out the fatal "revenge" attack, using a metal dumbbell to strike his wife in the head at least 12 times.
The couple's daughter, Jasmine, 19, discovered her mother's body some hours later.
Mr Gill told the court the couple's 24-year marriage had been going well before his wife began going out up to six times a week.
"I just wanted to know what my wife was up to," he said.
"She had seen me once or twice trying to follow her so I thought it would be better to call in a professional to do the job."
Mr Gill said his wife had claimed she was going out with her colleagues at BT.
He said he planned to use the private investigator's findings to demand answers from his wife.
"I would have confronted Rose about it, I suppose I would have used it to say 'this is what you have been up to'," he said.
Related Internet Links
The BBC is not responsible for the content of external sites.