Shrien Dewani South Africa murder trial judge announced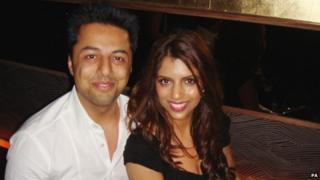 The judge has been chosen to hear the trial of Shrien Dewani, who is charged with murdering his wife while on honeymoon in South Africa.
The 34-year-old Bristol businessman is due to be tried by Jeanette Traverso at the Western Cape High Court from 6 October.
Mr Dewani is accused of ordering the murder of his wife, Anni, 28, who was shot in Cape Town in 2010.
He denies murder, but was extradited from the UK in April.
Before his extradition, Mr Dewani was detained in a hospital in Britain for depression and post-traumatic stress disorder.
He lost a three-year battle to avoid trial in South Africa, which he fought on the grounds that his mental health state was too fragile to endure a court case.
Three South African men are currently serving jail terms in connection with the death Mrs Dewani, including taxi driver Zola Tongo who was sentenced to 18 years after admitting his role in the killing.
Xolile Mngeni, who prosecutors claim was the hitman, was convicted of premeditated murder.
Another accomplice, Mziwamadoda Qwabe, pleaded guilty to murder and was handed a 25-year prison sentence.