Shrien Dewani trial adjourned by prosecutor's chicken pox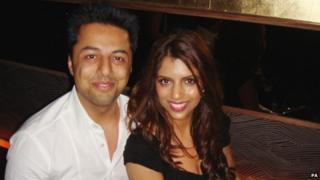 The trial of a Bristol businessman charged with arranging his wife's murder in South Africa has been adjourned because one of the prosecutors has chicken pox.
Shrien Dewani, 34, denies any involvement in the killing of his bride, Anni, on honeymoon in Cape Town.
She was shot dead in a hijacked taxi.
On day five of the trial, Western Cape High Court was told the junior prosecuting counsel was ill and proceedings would continue on Monday.
The court earlier heard about a series of emails found on Mrs Dewani's laptop, sent by Mr Dewani to an unnamed third party.
Judge Jeanette Traverso ruled them inadmissible, despite prosecution lawyer Adrian Mopp saying they contained disclosures over his sexuality.
Mr Mopp argued that Mr Dewani was "conflicted" about whether to get married or to come out.
Defence lawyer Francois Van Zyl claimed the emails, from the summer of 2009, only contained "two or three" references to Mr Dewani's sexual preferences.
Mr Dewani was advised by his friend that "marriage is a serious commitment that needs to be thought about carefully and not entered into easily".
Judge Traverso said Mr Dewani's sexuality was not in dispute and his plea explanation had made clear both his sexuality and troubles within the relationship.
The prosecution argues that Mr Dewani wanted out of the marriage and arranged a staged hijacking in which he escaped and Anni was killed.