Bristol's DAS Insurance firm boss is suspended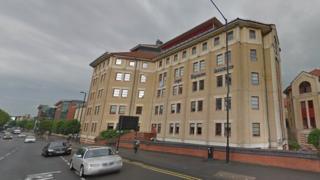 The boss of legal expenses insurance firm DAS in Bristol has been suspended after an internal investigation.
Paul Timmins is now acting CEO after Paul Asplin was suspended on full pay.
Ernst and Young will work with an internal investigation team to carry out a more in-depth inquiry over the coming months.
An unnamed company source said: "The issue concerns a relationship with a supplier and that's a supplier we no longer work with."
He added that the suspension was not linked to two other staff members who were recently suspended by the firm.
The company employs 695 people in the UK with the majority, about 550, based at its UK head office in Temple Meads.
The relevant regulators have been informed of the change in management.