Friends bid to repatriate body of killed Briton Sam Austin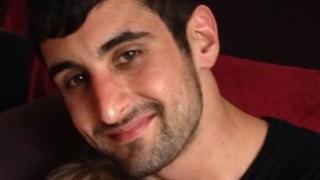 Friends of a Bristol man who died in Thailand are trying to raise funds to repatriate his body.
Sam Austin, 26, left Bedminster to start a new life in South East Asia and had not taken out travel insurance.
His friend, Jon Russell, said: "The plan was to move to Thailand, find a job and live there and when you live there you don't really get travel insurance."
Thai police are investigating but nothing is yet known about how he died.
Since the campaign opened four days ago, nearly £8,000 has been raised, although another £4,000 is needed, according to Mr Russell.
He added: "There's very little info from Thai police but we understand to get someone repatriated from a foreign country with no insurance costs between £8,000 and £12,000 so the idea behind the campaign is to get the money together."
Mr Austin left England on 15 October and died on Saturday.
Describing his friend, Mr Russell said Sam was a "completely selfless person, a real star, always out and about but he would always be the first to offer help if any of his mates were struggling, or needed a bit of his time".