Bristol Green Capital strategic grants to be approved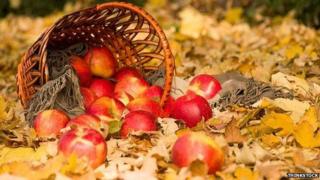 More than 30 potential Bristol Green Capital projects, including one to create music from fruit falling from a tree, are set to be awarded grants.
A total of 184 applications were made for grants of between £25,000 and £50,000, from the £1.35m available.
City mayor George Ferguson is expected to approve those recommended for one-off funding for 2015 on Tuesday.
Bristol is the first UK city to be named as European Green Capital since the award was launched in 2008.
The applications were first assessed and given a score by accountants KPMG and their report was handed to an assessment panel along with an independent financial assessment by council finance staff.
The panel's recommendations have now been given to the council's cabinet for approval by Mr Ferguson.
'Solar tree'
It has been recommended Bristol Ensemble's Treesong project - which would include a public display and series of performances - receive £37,500.
Other projects recommended for approval include Avon Wildlife Trust's bid for £50,000 to create wildlife "corridors" in the city and Bristol Food Network's bid for the same amount for an international food festival.
Demand Energy Quality's bid for £49,750 to install a "solar tree" in Millennium Square and hold solar power workshops in At-Bristol has also been recommended for approval.
Alternative ways of funding the projects that miss out are being looked into by council officers and the Green Capital Partnership.
Bristol was officially handed the status of European Green Capital by the outgoing city Copenhagen on Monday.
Mr Ferguson has said he intends to use the year to "create a lasting legacy" the city would be proud of.