Bristol City Council stops using school consultant Gill Kelly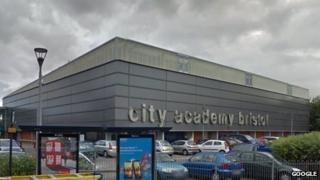 An academy principal who was in charge at a school which had a claim of racial discrimination against it upheld, is to step down as an educational advisor.
Gill Kelly, who ran City Academy in Bristol, had been employed by the city council as a consultant.
David McLeod, who won the case, previously said the council's decision to employ her as a consultant made it "institutionally racist".
Ms Kelly has not commented on her council contract ending.
She has previously said her decision to leave the academy was not connected to the outcome of the tribunal.
'New opportunities'
A Bristol City Council spokesman said the authority had reviewed the contract with Ms Kelly and agreed to bring her work to a conclusion.
"Gill Kelly was contracted to provide support to develop a pilot project with a group of Bristol schools to develop employability skills," a council spokesman said.
"[She] successfully scoped, planned and developed this project to the point that work with students can begin in the spring.
"This will allow Gill Kelly to fulfil new consultancy opportunities at a national and international level."
Paul Jacobs, Director for Education at Bristol City Council, has also apologised to Mr McLeod for "any impact the decision to use her as an advisor has had on him as an individual."
Mr McLeod described the type of equality that had been practised as "missionary style", or "what can we do to help you?".
He said: "What we're saying is that we don't need any help.. [they] need to acknowledge the fact we exist and we have the skills.
"If you leave the door open we are quite happy to walk through the door ourselves."