Bristol children's charity boss appointed OBE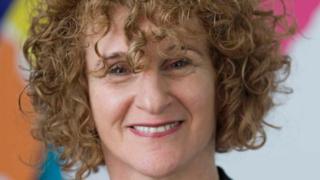 A charity boss from Bristol is one of three people from the city to have been appointed OBE.
Barbara Gelb, from Together for Short Lives, said the award recognised the "extraordinary courage" of children who might not see adulthood.
Ms Gelb said it also recognised the "tremendous work" of all those involved in children's palliative care.
Also appointed OBE in the New Year's Honours List are Peter Madden and Patricia Jones.
Mr Madden is appointed for services to environmental protection and sustainable development while Mrs Jones, founder of Bristol Dyslexia Centre, is appointed for services to education.
In other awards:
Professor Julian Le Grand, from the London School of Economics, who lives in Bristol, is appointed Knights Bachelor for services to social science and public service
Geoffrey Shore (services to business and the voluntary sector), Melvin Lee (services to armed forces), James Bowyer (services to defence) and Teresa Chinn (services to nursing) are appointed MBE
Det Insp Rebecca Cawsey, from Avon and Somerset Constabulary, receives the Queen's Police Medal
Patricia Gates (services to policing), Maureen Patch (public service) and Eileen Stonebridge (services to conservation) all receive the British Empire Medal
Mrs Stonebridge, 78, said: "I opened the envelope... and I did a double take on it.
"I had never given it a moment's thought ever that something like this would come my way.
"This is really good news, particularly for me, but the fact conservation work is being recognised."