3D planetarium for At-Bristol centre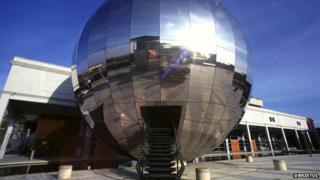 A Bristol science centre is revamping its planetarium to offer stargazers a 3D experience.
The upgrade at At-Bristol involves a a 360-degree digital projection system, with shows viewed in ultra-high definition and surround sound.
At-Bristol has received funding from the government and Bristol City Council for the work.
The upgrade will also allow the planetarium to also be used for work such as real-time weather forecasting.
The planetarium will close on 16 February while the work is carried out and is due to reopen 24 April.