Councillors' allowance increase proposal rejected by mayor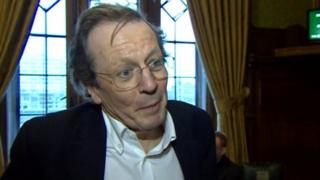 A proposal to increase allowances for councillors in Bristol has been rejected by the elected mayor of the city.
An independent remuneration panel had recommended George Ferguson's allowance be set at £75,000, with other councillors receiving up to £12,500.
If adopted it would see the authority having to pay an extra £106,393 a year.
Mr Ferguson said the increase would send out "completely the wrong signal".
'Set an example'
Under legislation councils have to set up the panel to make recommendations on councillors' allowances.
The panel said in making its recommendation it needed to make sure the council attracted "high quality candidates with the skills, knowledge and experience for the position".
It added that the mayor "runs the city" and candidates who are able to "commit to the leadership... should be paid an allowance to reflect that"
But Mr Ferguson said: "It's really important that we set an example on pay.
"While I respect the views of the panel - I think it would be wrong for us... to take more at a time when people are struggling."
The report will be considered by councillors next month.