Seven Bristol libraries could close under council plans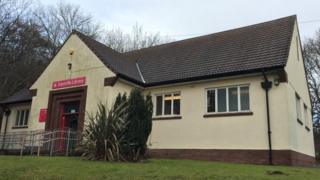 Seven libraries in Bristol could close under plans by the city council to save money and "modernise" its service.
Bristol City Council says it needs to make savings of £1.1m from its library budget by 2016-17.
It means libraries in Clifton, Redland, Eastville, Sea Mills, Marksbury Road in Bedminster, Westbury and Wick Road in Brislington could shut.
About 40 jobs are under threat as a result. The idea will be discussed at a council cabinet meeting next month.
The plans are part of an continuing consultation into the future of the city's library service.
A total of £83m needs to be saved by the council, which is led by independent mayor George Ferguson, over the next two financial years.
The council is also considering cutting opening times, installing self-service machines and changing the layout at some other libraries.
'Hard decisions'
Mr Ferguson said: "While it is important to recognise what is great about our existing service, it is far from perfect and we cannot dodge the need to modernise our library network to make sure it meets the needs of local communities.
"The fact is I have inherited a very patchy provision across the city, which, combined with financial pressures, leaves us with some hard decisions to take."
Green councillor Daniella Radice said: "Changes are needed to Bristol's library services because the council has committed to cut £1.1m from its annual budget.
"The council needs to decide how to accommodate these cuts, recognising that it will be difficult to keep all libraries open whilst maintaining a good service."
The consultation is to run until the end of May, and a final decision is due to be made by July.
Bristol North West MP Charlotte Leslie said she was "horrified" by the announcement.
"It is simply short-sighted to even consider these closures when there is clearly a demand for them [the libraries]," said the Conservative MP.