First bus company makes child fare changes after campaign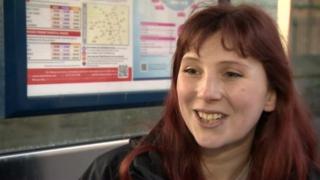 A mother who challenged a bus company's policy over travelling with young children, says she has won her battle.
Amy Murdoch-Davis, from Bristol, tried to board a First bus with her three children, all aged under five.
But she was told by the driver she would have to pay for one of them, as only two under fives were allowed to travel for free.
Mrs Murdoch-Davis started a petition against the policy and has revealed First will remove its child limit.
The change will come into force at the end of March.
A spokeswoman for First said the change would only apply to buses in Bristol, Bath and parts of Somerset.