Bristol to Bath Marathon to start on Prince Street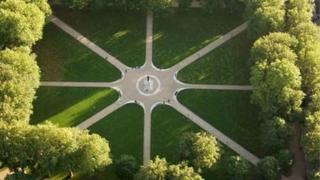 The start line for the first Bristol to Bath Marathon will be on Prince Street, it has been announced.
Organisers have also confirmed nearby Queen Square will host the race village. It has been chosen as it is an "iconic" location with plenty of space.
More than 5,500 runners have signed up for the event, on 25 October, with a further 2,000 expected to enter.
The race will take place over 26 miles (42km) of closed roads, ending at Royal Victoria Park in Bath.
Beginning in Bristol city centre, participants will run past such sights as the ss Great Britain, the Clifton Suspension Bridge, the picturesque Avon Valley and the famous spa and Abbey in Bath.