Clifton Suspension Bridge: Vast hidden vaults open to the public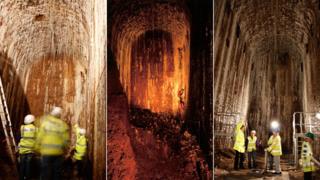 Vast vaults discovered under the Clifton Suspension Bridge have opened to the public for the first time.
The 12 vaulted chambers were found in 2002, nearly 140 years after the crossing was opened in Bristol.
It was assumed for decades that the massive two-storey abutments which support the bridge towers were solid stone or filled with stone.
Now, after drilling through 2m (6.5ft) stonework and installing a doorway, two chambers have been opened for tours.
The two tiers of sealed up chambers were discovered by chance by a builder who was replacing paving stones around the Leigh Woods tower nearly 15 years ago.
Since then all of the rubble in the lower chamber of the abutment has been "hoovered" out using a suction truck and the site made safe.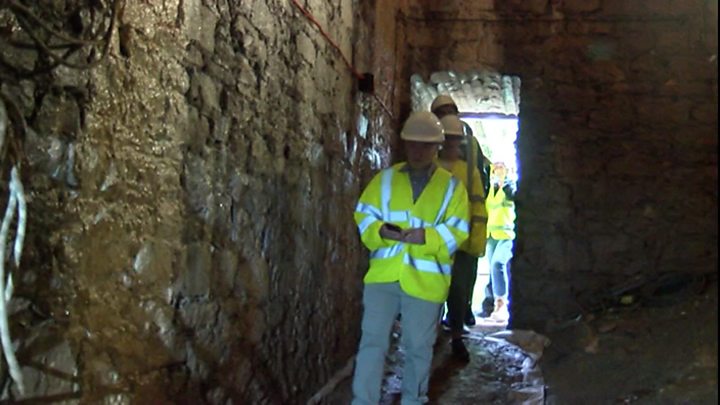 Laura Hilton, the bridge's visitor services manager, said: "Brunel made sure it would last but he didn't consider that people would have to go into the vaults to perform any kind of maintenance, so there was no entranceway to them at all."
Connected by a network of narrow tunnels, Ms Hilton said the massive two-storey abutment was "quite a strange place to go inside".
"The largest chamber that we can go into is tall enough to stack three double-decker buses inside," she said.
"It's almost like a cathedral and because it was built using lime mortar it's filled with stalagmites and stalactites so it's just amazing to go inside."