Portishead branch line restoration under threat amid spiralling costs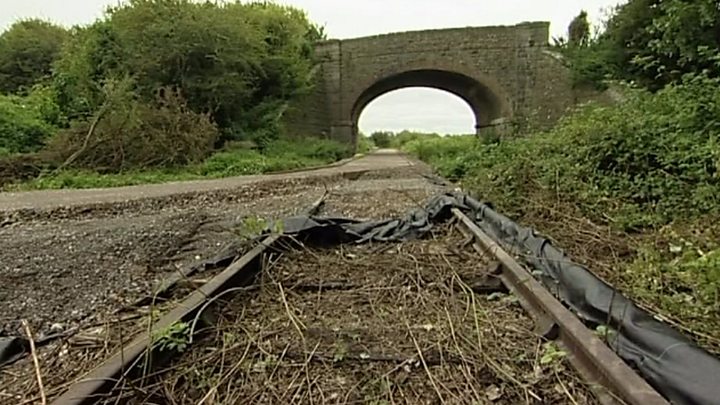 A project to restore a disused railway line is under threat due to spiralling projected costs.
The Portishead branch line shut in 1964 and is scheduled to reopen in 2020.
The scheme was originally estimated at £58m, but the West of England Partnership said that figure had now risen to "between £145m and £175m".
It said as the revised costs were outside the existing allocated budget, it would "not be able to commit to delivery of the project at this stage".
"Now we know what is required we can look at how best to move forward to deliver these much needed improvements to the local rail network," it added.
The MetroWest Phase 1 project by the West of England Partnership and partners Network Rail and Great Western Railway (GWR) would link the town with Bristol Temple Meads and the Severn Beach Line.
A Network Rail report identified additional costs caused by the "increased scope" of engineering works through the Avon Gorge.
Councils in the region also said moving a level crossing in south Bristol would increase costs.
Network Rail described the scheme as a "major project" that required a "robust estimate" of costs.
"We will continue to work together with the West of England Partnership, GWR and the Department for Transport on potential next steps to deliver this project and further improve rail services for passengers," it added.
Transport Secretary Chris Grayling said he "recognises the benefits" of the scheme, and said the Department for Transport would "continue working with all parties to find a workable resolution to this issue".