What would you ask about West traffic?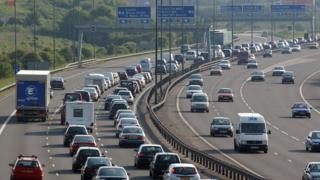 On 4 May 2017, voters in some parts of the West of England will choose their first elected mayor.
It is part of the devolution deal that takes decision-making from Westminster to our region on important issues such as housing and transport.
The mayor will lead a combined authority of representatives from each of the existing unitary authorities - from Bristol, South Gloucestershire and Bath and North East Somerset Council.
Ahead of the election, BBC Radio Bristol will be finding out what questions you have for the new mayor, especially around the subject of the area's notorious traffic problems.
We would like to know what questions you have about the region's transport issues?
You can get in touch on Twitter, Facebook or you can also board the BBC bus, which will be travelling around the area.
Tuesday, 28 March: South Gloucestershire and Stroud College
Friday, 31 March: Narrow Quay, Bristol city centre