Rehab centre gets £150,000 to help men recovering from addiction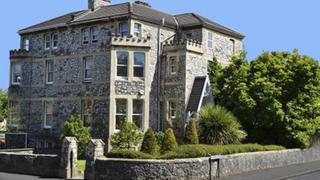 A rehab centre that helps men recovering from drug and alcohol addiction has secured extra funding of £150,000.
Chandos House in Bristol was awarded the money by Resonance Bristol Social Investment Tax Relief (SITR) Fund.
The treatment centre aims to help men "towards an abstinence-led recovery".
James Dickinson, from Chandos House, said they were "excited about the changes and improvements this investment enables for our future."
He said the money would be used to support clients at the "only Bristol-based residential facility" which has recently increased its beds from 10 to 15.
Resident Radcliffe Royde has been at Chandos House for just over three months. He said it was "losing a 24-year battle with heroin and crack cocaine addiction" that had brought him to the centre.
"There are guys here that came straight from prison, there are guys here that chose to come back because they needed a bit of extra support," he said.
Investment manager, Katalin Juhasz, from SITR, said: "Here it will make a difference of getting more treatment rooms and additional spaces where the quality can remain and continue on for years for the residents.
"But also provide working capital for Chandos House to be able to implement some of the changes and actually go beyond what it was 10 or 20 years ago."
Resonance Bristol SITR Fund invests in social enterprises in the city that are using business models to tackle poverty.