Polls close for West of England mayoral election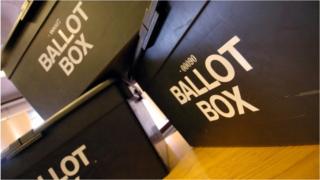 Polling has now closed in the election for the first metropolitan mayor for the West of England.
Voting took place across the council areas of Bristol, Bath and North East Somerset and South Gloucestershire.
The election count has now begun with results expected to be declared early on Friday morning.
Across England, Wales and Scotland, voters will have their say on a total of 4,851 council seats.
There are also eight mayoral elections, including elections in six new "combined local authorities".