Bristol harbour safety changes call after son's death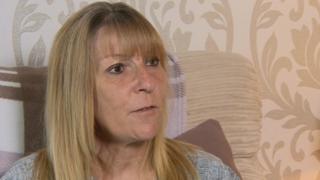 The family of a man whose body was pulled from Bristol harbour is calling for safety improvements.
Jason Gurgul, 33, was found dead earlier this month, five days after he went missing on a night out. He was the fourth man to die in the harbour this year.
His mother has called for Bristol City Council and local firms to do more to help prevent more deaths happening.
The council said a meeting was due to take place to discuss the safety issue.
Avon and Somerset Police said an initial post-mortem examination of Mr Gurgul's body indicated "no evidence of any suspicious circumstances".
His mother Alinka, said: "People sometimes don't realise the dangers of being by water. You never think it's going to happen to you.
"Something needs to be done down there, other than just clearing the foliage and moving a life buoy.
"The businesses down there they need to look around the surroundings. Surely there might be that little bit more they can do."
A Bristol City Council spokesperson said: "As the Harbour Authority, we conduct daily safety checks in accordance with RoSPA best practice guidelines and the Harbour is fully compliant with these safety measures.
"We've recently completed extra safety measures such as moving life rings, clearing foliage, improving visibility of quayside ladders and installing more life chains in certain high risk areas.
"However, as with any large harbour or waterway, unfortunately we cannot completely remove all related risks."
They added that a meeting between "relevant groups" is also due to take place this week, to see if there is anything else that can be done to raise awareness and improve safety.
An inquest into Mr Gurgul's death is due to open on Wednesday at Flax Bourton coroner's court.