Commons airgun debate over airgun control after toddler shot in head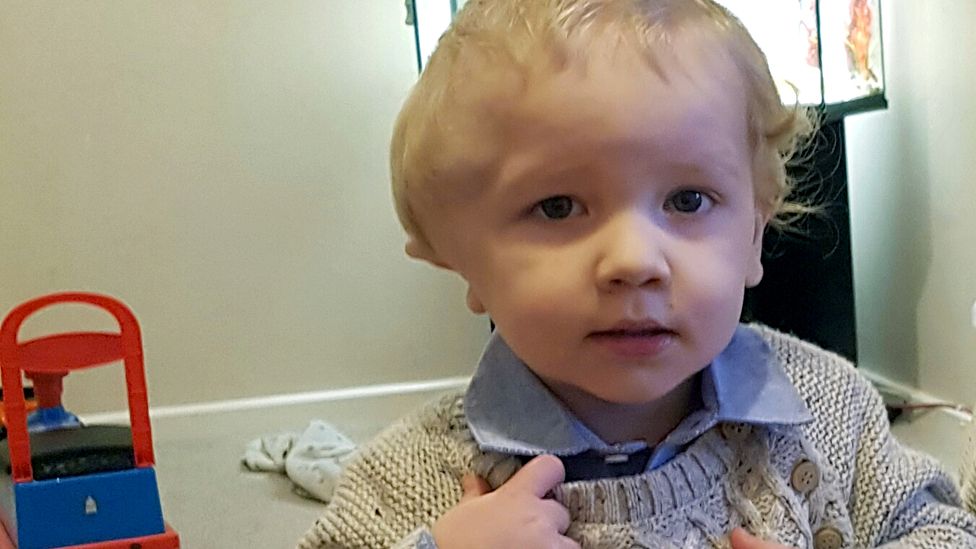 Tighter controls on air weapons are to be debated in the House of Commons after a toddler was shot in the head with an airgun.
Harry Studley, two, still has a pellet lodged in his brain and suffers seizures after he was shot by Jordan Walters at a flat in Bristol.
His parents have been calling for airgun licensing to be introduced.
An end-of-day adjournment debate on air weapon safety has been proposed by Bristol South MP Karin Smyth.
Harry was just 18 months old in July 2016 when he was shot by family friend Walters who was trying to "frighten him" and stop him crying.
Harry, who suffered a displaced skull fracture and swelling and bleeding on the brain, still has daily seizures according to his father Edward Studley.
"[The pellet] is never going to be removed because it's very close to blood vessels in his brain," he said.
"And he still suffers from his daily disabilities quite badly but he's alive and with us."
Mr Studley and Harry's mother Amy Allen, have been calling for "safer laws" and "more restrictions" to be imposed on airgun owners in England.
They want "compulsory trigger locks" on all air weapons, owners to have locked gun cabinets and airgun licensing.
"Any idiot can go into a store and purchase an air rifle and go and cause a lot of damage with it, as we've witnessed," said Mr Studley.
"We've been calling for this debate for a very long time, it's only the first step really."
An adjournment debate on the use and control of air weapons will be led by Labour MP Ms Smyth, later.