Mother claims taxis refuse to take disabled child to theatre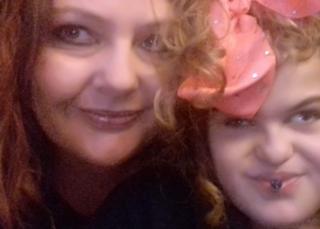 Reports of taxis refusing to pick up a mother and her disabled daughter are being investigated by a council.
Karen Tilley and Josselin, 11, had caught a train from Wiltshire for a night out at the theatre in Bristol.
Ms Tilley said when she approached drivers with wheelchair-adapted cars, at Temple Meads station, they drove away or shut their windows.
Bristol City Council said it was "investigating this very serious allegation".
The Equality Act 2010 means it is illegal for a private hire vehicle to refuse to take a person with disabilities.
'Cold and distressed'
Ms Tilley said she was "humiliated" after she approached a number of taxis at the station and they refused to respond to her.
She said another taxi driver in the ranks stepped in to help her and she claims he told her that "he sees it all the time and he was embarrassed by what he had seen".
Ms Tilley said when they left the show they experienced the same reaction from taxi drivers waiting outside the theatre.
She said the drivers who "saw how cold and distressed my daughter was, just didn't care".
After sharing her experiences on Facebook Ms Tilley said she has heard from "many other people who have had the same experience in Bristol".
In a statement Bristol City Council said: "If proven to be true, this behaviour is completely unacceptable and falls well below what the council expects of its registered taxi drivers.
"All our Hackney Carriages are wheelchair accessible and any refusal by drivers will not be tolerated."