Councillor cleared of code breach over racist tweet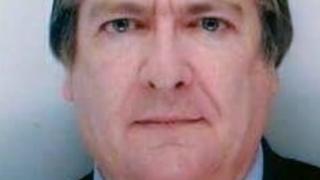 A UKIP councillor suspended by his party over a racist comment posted on Twitter has been cleared of breaching his council's code of conduct.
Philip Winter, of Almondsbury Parish Council, was investigated over offensive language about black people in the tweet.
He previously said he had been hacked and "words in that tweet were altered".
South Gloucestershire Council said even if he had sent the tweet, he had not been acting in his official capacity.
A spokesperson for UKIP said Mr Winter remained suspended by the party.
The authority's sub-standards committee said it investigated "a large number of complaints" about the tweet, which was "considered to be racist and offensive, according to the complainants".
'No further action'
A council spokesman said: "The standards committee found that Mr Winter was not in breach of the code of conduct as it was not possible to conclusively prove that the offensive tweet was sent by him in his capacity as a councillor, therefore the code could not apply.
"No further action will be taken in this matter."
Following the publication of the tweet Mr Winter said he had reported it to Twitter and closed the account.
Mr Winter has been approached by the BBC for comment.
A UKIP spokesperson said Mr Winter is the subject of an internal investigation and a decision on whether he rejoins the party will be made once it has been completed.