Bristol Airport evacuated after false alarm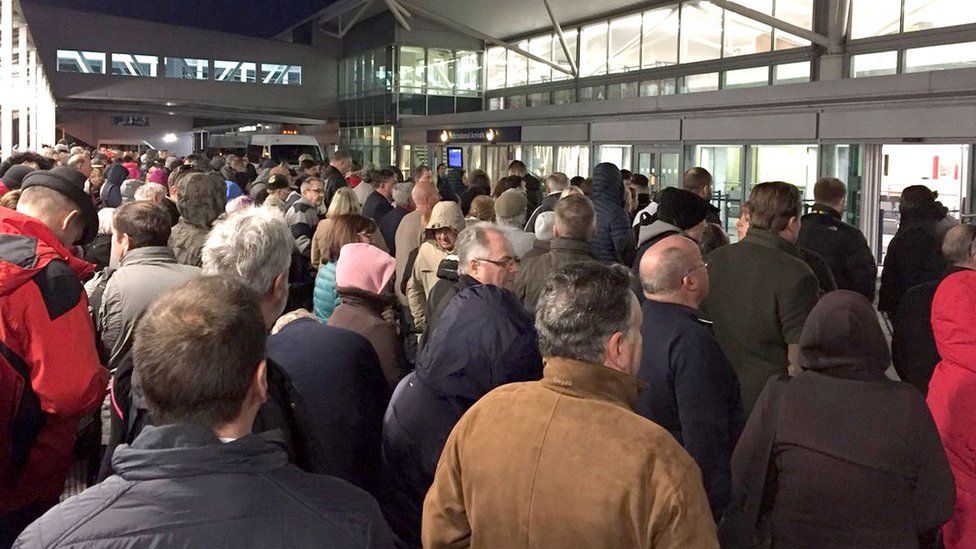 About 1,500 passengers were forced to wait outside Bristol Airport in freezing temperatures after it was evacuated due to a false alarm.
An airport spokesman said the activation of a smoke alarm led to the evacuation of the departure lounge.
The outside temperature was -1C (30F). Passengers were allowed back inside after about 20 minutes.
The airport said some passengers who were evacuated to "landside areas" had to go through security checks again.
It said several flights were delayed for up to an hour, but they were now "returning to normal operations".
"The airport fire service quickly established this was a false alarm and passengers were able to return to the departure lounge," said spokesman James Gore.
Related Internet Links
The BBC is not responsible for the content of external sites.