Bristol's social workers quitting due to heavy caseload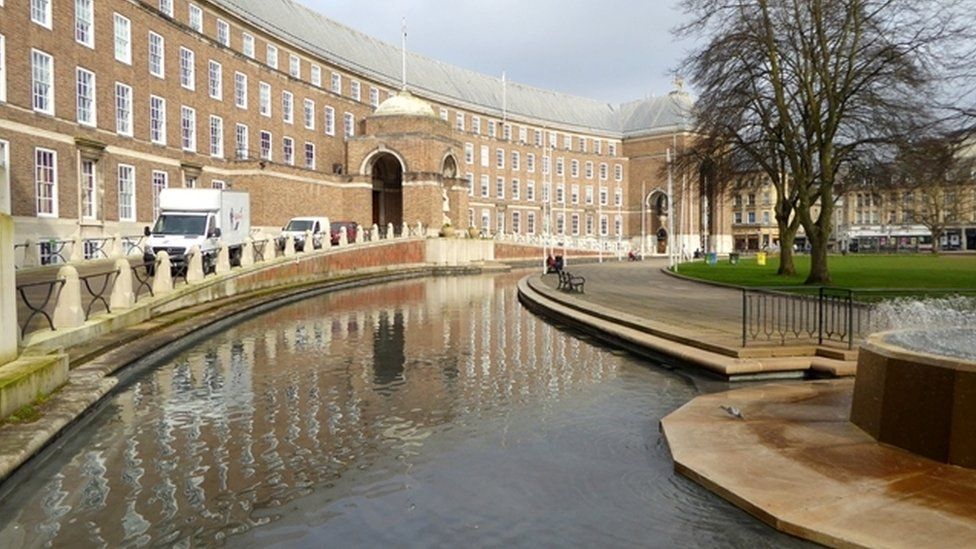 Heavy caseloads and high house prices are among the reasons Bristol is failing to retain its children's social workers, a report has found.
It said because of "increased demand and caseloads, we struggle to hold on to experienced and skilled social workers in frontline posts".
The council said it would invest £1.8m to help overhaul children's services.
Child social workers have on average 25 cases at a time. The UK average is 16, according to the report.
The overall turnover rate for staff in Bristol was 15.8% but in some parts of the city it was 22%, compared to the 15% UK average.
About 50% of frontline social workers had been in the post for two years or less, and salaries for senior social worker posts was lagging behind in the region.
It also stated: "There are costs related to poor retention - cost of advertising and time spent recruiting; cost of failure as workloads rise - plans for children do not progress and crises become entrenched."
The findings were also based on exit interviews in which social workers said high house prices prevented them getting on the housing ladder.
Bristol City Council said it would overhaul the service to tackle increased service demand and the rising caseload.
Some of the £1.8m will be used to set up a new team aimed at preventing family breakdowns, particularly those with teenagers.
The report said too many teenagers were being taken into care, but there were not enough sufficient in-house placements and this was adding to its rising costs.
Another area to reduce social workers' caseloads was to offer more early help and intervention work to families to prevent children going into care.
The overhaul would also create an "improved work environment for staff" and retain its social workers, a council spokesman said.
Related Internet Links
The BBC is not responsible for the content of external sites.