Jamal Powell died in 'swift and brutal' nightclub stabbing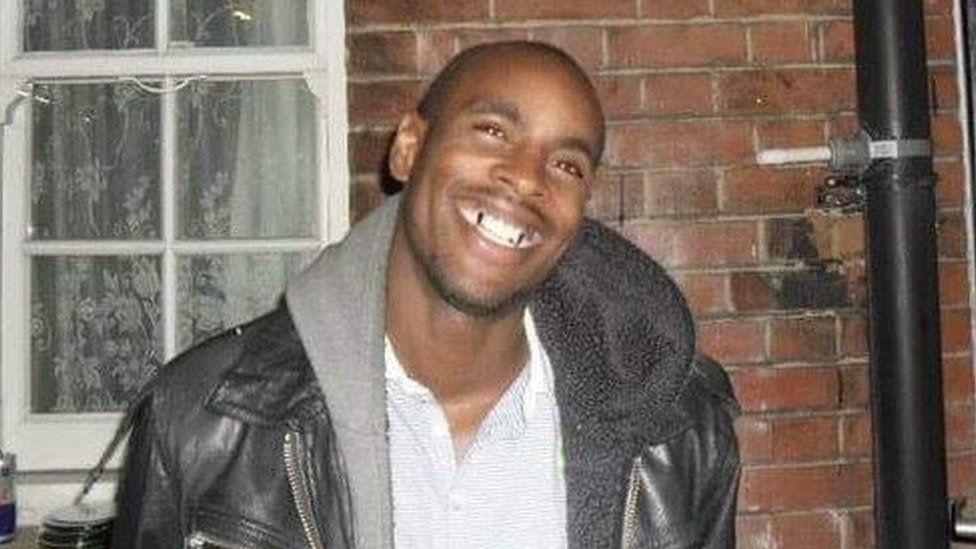 A man died after a knife attack at a Bristol nightclub that was "as swift as it was brutal", a court heard.
Jamal Powell, 37, suffered 12 stab wounds, including one to the heart, at the Blue Mountain Club in Stokes Croft, Bristol Crown Court heard.
Mr Powell died at the Bristol Royal Infirmary (BRI), shortly after the attack, early on 30 December 2017.
Ian Power, 40, of no fixed address, and Errol Anderson, 56, of Two Mile Hill Road, Bristol, both deny murder.
Juliette Campbell, 42 and from Felix Road, Bristol, is also on trial and denies assisting an offender.
At the start of their trial, the prosecution said Mr Powell died in a "targeted and not a random attack".
Christopher Quinlan QC told the court Mr Power had been attacked by Mr Powell in Leicester some years before leaving him with a permanent scar, though both defendants refused to comment when questioned by police.
"In an assault, as swift as it was brutal, [Mr Powell] was attacked by the two male defendants in the dock," he said.
"It wasn't random, he was their target."
CCTV footage showed Mr Power and Mr Anderson, known as "Uncle", arriving at the club - which had been released to a promoter for a reggae night - at about 02:00 GMT.
Mr Powell arrived at about 02:45, and within 15 minutes an incident involving him and the two defendants took place, the court heard.
An eyewitness described seeing a "shiny object" in Mr Power's hand as he struck Mr Powell, Mr Quinlan said.
According to security staff, at about 03:00 Mr Powell shouted: "I need to get to the BRI."
He was taken to the hospital, where he died at 04:54.
Mr Power left the club and handed himself in to police in Gloucester, while Mr Anderson was arrested later at Southmead Hospital where he was being treated for injuries, the court heard.
Ms Campbell is alleged to have helped recover two knives from the scene.
Clothing worn by the two defendants was examined by police who found blood containing the DNA of Mr Powell, the court heard.
Related Internet Links
The BBC is not responsible for the content of external sites.