Cheryl Grimmer: Accused to stand trial for murder and abduction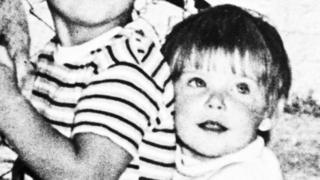 A man accused of killing a UK-born toddler in Australia in 1970 is to stand trial.
Three-year-old Cheryl Grimmer had emigrated there with her family from Bristol. She went missing from a shower block at a New South Wales beach.
A 64-year-old man, originally from Britain, was arrested in March 2017 and charged with her abduction and murder.
The accused man cannot be named because he was a minor at the time of the alleged offence.
He is yet to enter a plea and is due to appear before NSW Supreme Court in September.